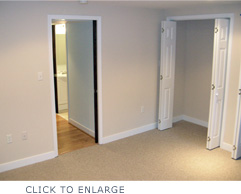 1421 Columbia Road, NW - Condominium Renovations - residential re-development
Four units in the lower level of this multi-unit condo building were reborn through the successful negotiations and skill of Scott Evans of Positive Space, a partnership with n12development. After completely removing the highly-limited existing layouts, all units were given contemporary finishes. Kitchens were rebuilt and reconfigured, and each unit received new, modern flooring. Bathrooms were finished with custom wash basins and showers.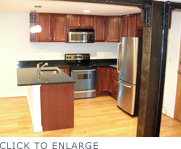 The acquisition, financing, refurbishment, and resale of the units were accomplished in a little over one year, thanks to the project management skills of Positive Space and the financial support of n12development.