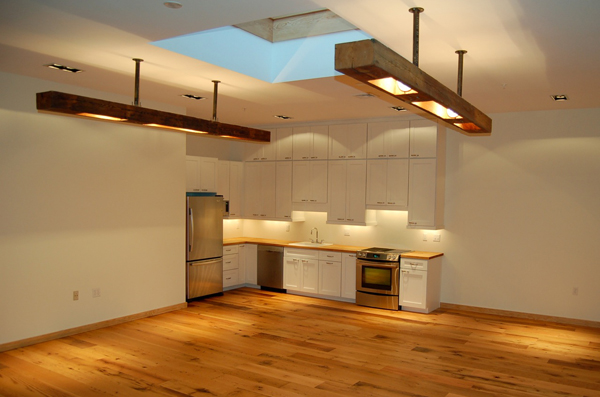 1469 Harvard Street Rear Garage
Built in 1904, this unique alley structure is one of the oldest of its kind in Columbia Heights, enjoying a rich history. Originally constructed and used by a neighborhood 14th Street grocer as a carriage house, this substantial building has withstood a number of decades of limited use and care. Converted by N12 Development in 2010-2011 to a residential property, the renovated handsome dwelling features a sunny, spacious two bedroom living space on the second floor, joined by an artist studio with garage at the ground level.
N12 Development's Role: Acquisition, financing, historical research, grid connectivity, design oversight, community outreach, zoning testimony, and project marketing.